Bissi & Associates - Our Staff
Our Experienced Representatives
Let us introduce our team of experienced representatives: Arlene Baird, Roberta D'Addario, and Douglas Bissi. Mr. William Bissi himself has trained all of his representatives in great detail. This team has been outstanding in the many years they have been with our organization. They have been key factors in our successful business of Social Security Disability representation. Their combined service totals to approximately 65 years of outstanding representation. There is no better team of representatives with greater experience. We have won thousands of favorable decisions. We treat each client's case as though it was our very own. As we said, "There is no substitution for experience!"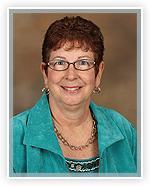 Arlene Baird
Arlene Baird had been with Bay Area Legal Services for 12 years and brought with her a wealth of knowledge and a bundle of energy. She left Bay Area Legal Services and joined us in 1991. She knows of our objective of placing ourselves in our client's situation. She also knows how to give real care to those people who need it the most. Arlene is a current member of NADR. She is an outstanding addition to our staff having been with us for 22 years.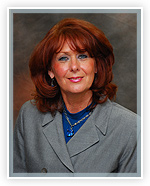 Roberta D'Addario
Roberta D'Addario, while attending college, was employed by the Social Security Administration in the Department of Personnel. Her long-term experience in the field, coupled with her care and concern for the well being of the disabled, has placed her in charge of our Greenacres office. Her knowledge of the medical facts along with the laws, rules, and regulations which govern a finding of disabled within the meaning of The Social Security Act are reflective in her win ratio. Roberta has been very successful in representing our clients for the past 23 years. She is a current member of NADR.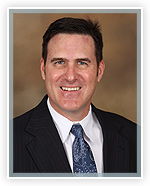 Douglas Bissi
Douglas Bissi received his bachelor's degree from the University of Miami. In 1993 he joined Bissi & Associates in an effort to help individuals who became unable to work and needed a helping hand in establishing a disability case in the ultimate effort to obtain a favorable outcome. He mainly represents claimants in Pasco, Polk, Hillsborough, and Pinellas Counties. Douglas specializes in childhood disability claims. Douglas is a current member of NADR. His 21 years of service for Bissi & Associates, together with our feeling for our clients, has made him an outstanding member of our team.
Support Staff
We take great pride in introducing our clerical staff: Marsha, Eva, Debbie, and Lety. Our support staff members are also experienced and compassionate with our clients. Together their combined experience with Bissi & Associates totals 53 years. Their patience and understanding in assisting our clients through their disability claims is like having a friend. Our staff specializes in assisting our clients with Social Security paperwork and forms. They are also extremely effective in obtaining and properly developing our claimants' case files to result in a favorable outcome.